Congratulations on Prioritising You!
Impostor Syndrome can be an unwieldy monster. Making your personal and professional lives miserable. Many people deeply desire attention to this phenomenon and to finally shift away from their Impostor Syndrome.
Coach Phyllis Reagin is here for you! She is an expert in the field of wellbeing and Impostor Syndrome. Phyllis will guide your healing journey and help identify powerful strategies that will help you in this moment and in the future.
Healing Impostor Syndrome can mean speaking up for yourself, feeling like you deserve your successes, believing you belong, being comfortable with progress instead of perfection, asking for help without feeling like a failure, demanding what you deserve, and showing up as your full self.
Don't try to figure this out alone. It's time to stop putting off healing this limiting phenomenon.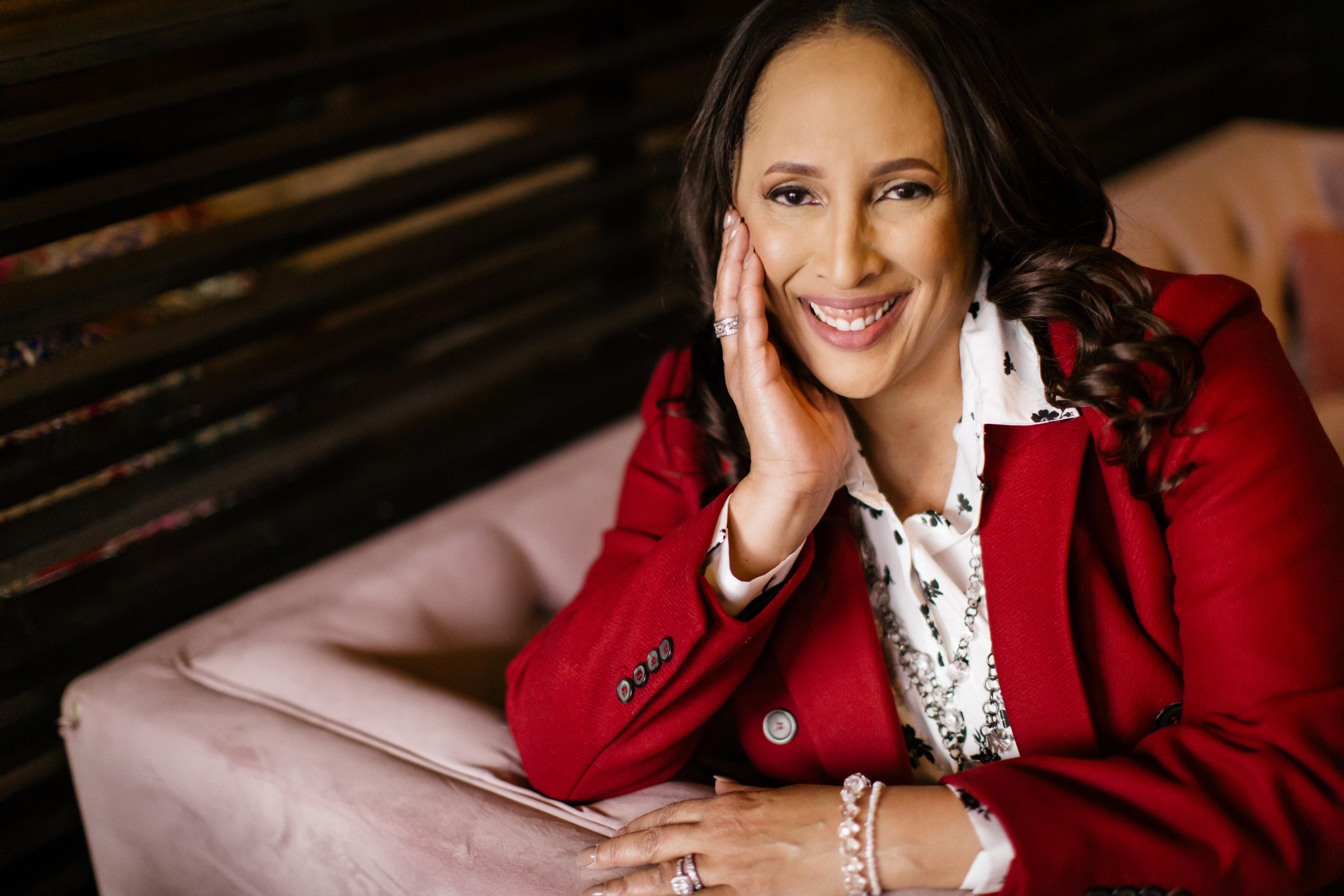 Meet Coach Phyllis Reagin
Phyllis Reagin is a doctoral-trained and seasoned Leadership and Confidence Coach who has coached thousands of individuals with Impostor Syndrome. She has 20+ years of coaching and training leaders with improving their confidence so that they can have the impact they desire. Phyllis has graduate degrees and specialized training in Psychology and Neuropsychology.
Phyllis is a big believer in resetting your mindset, beliefs, and expectations. She developed powerful and effective mindset shifts after her personal journey through grief. At eight months pregnant, Phyllis lost her Husband to Cancer. When returning to the professional world after taking time off, she suffered from Impostor Syndrome. Her cognitive reframing practices improved her belief in herself.
Phyllis is a highly-sought personal and professional transformation coach and has been featured in Forbes, ABC News, CBS News, Fox News, NBC News, Success Magazine, and Sirius programs. She coaches professionals from ABC, Amazon Studios, Bravo Networks, Facebook, Hulu, Google, NBCUniversal, Nickelodeon, Netflix, Paramount Studios, Sony Pictures, Spotify, ViacomCBS, Warner Bros., and many other demanding businesses. 
Frequently Asked Questions
Can I get a refund if I'm unhappy with my purchase?
Coaching IS NOT covered by At the Coach Table's refund policy. If you are unsatisfied for any reason, please reach out to the At the Coach's Table team at [email protected] We are more than happy to work with you on any issues.
How do I schedule my appointment?
Upon purchasing coaching, you'll receive further instructions on how to book a time for your appointment.
Can I purchase coaching more than once?
Absolutely! If you find yourself in need of coaching more than once, simply purchase the coaching again.